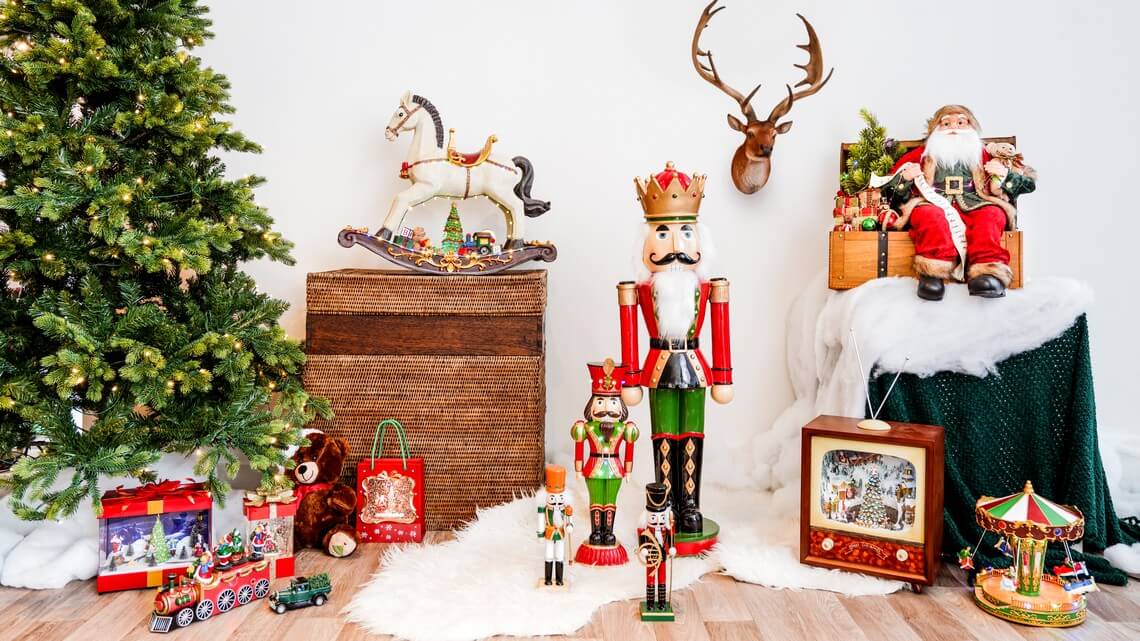 Warm browns
A traditional Christmas calls for cosy fabrics, rich colours, subtle lighting and rustic materials. Gather round the cosy fireplace, guarded by eleganty crafted nutcrackers and decorate the tree with traditional ornaments. Decorative classic toys add character to this warm setting and dark bronzes and golds bring a touch of class. Don't forget to wrap the base of the tree in a warm blanket.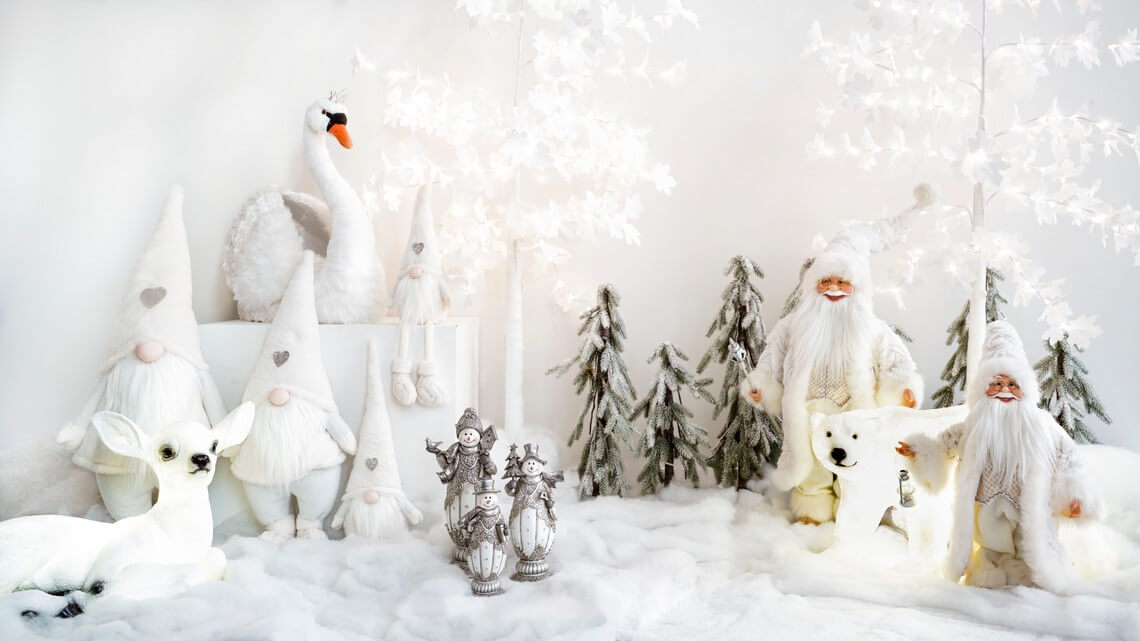 Cool white
With cristal-like acryllic ornaments, icy finishings on trees and lighting, these items make for an instant Winter Wonderland decor. Lighted polar bears and pinguins add to the arctic touch. Add mystery with animated snowglobes and lighted ornaments.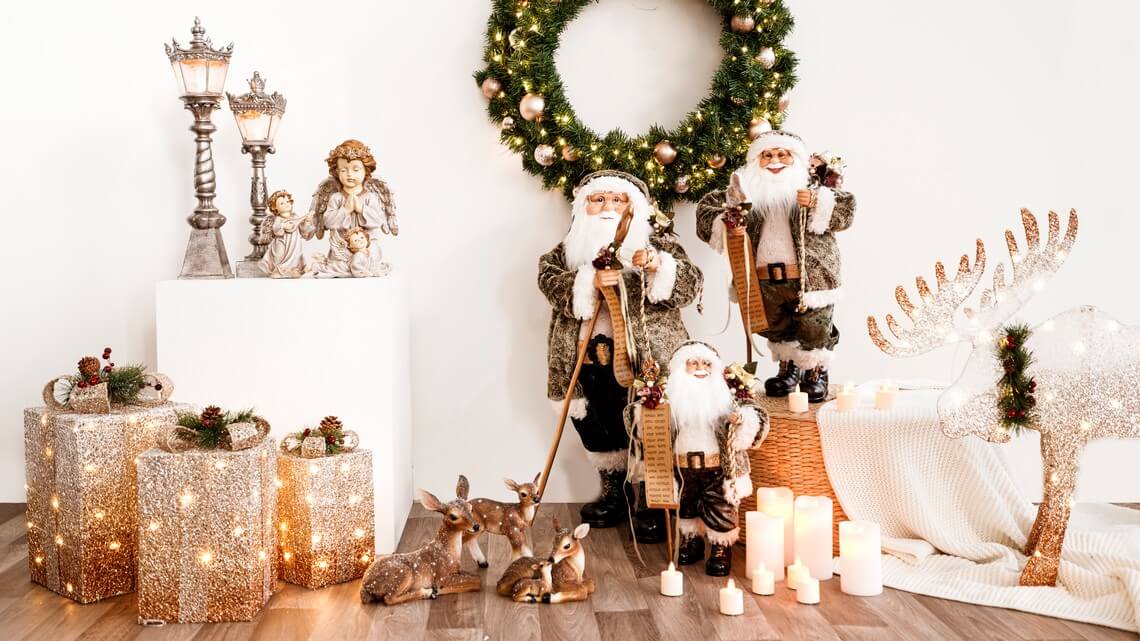 Rich colours
Neutral color palettes certainly remain high in the Christmas trend ranks as this fits the decor so perfectly in many homes. Soft tones in grey, white and beige set the stage and beautifully crafted angels, deer and santa's with furry details give character to the mood. Soft twinkly lights, candles and festive wreaths guarantee these decorations will stand the test of time.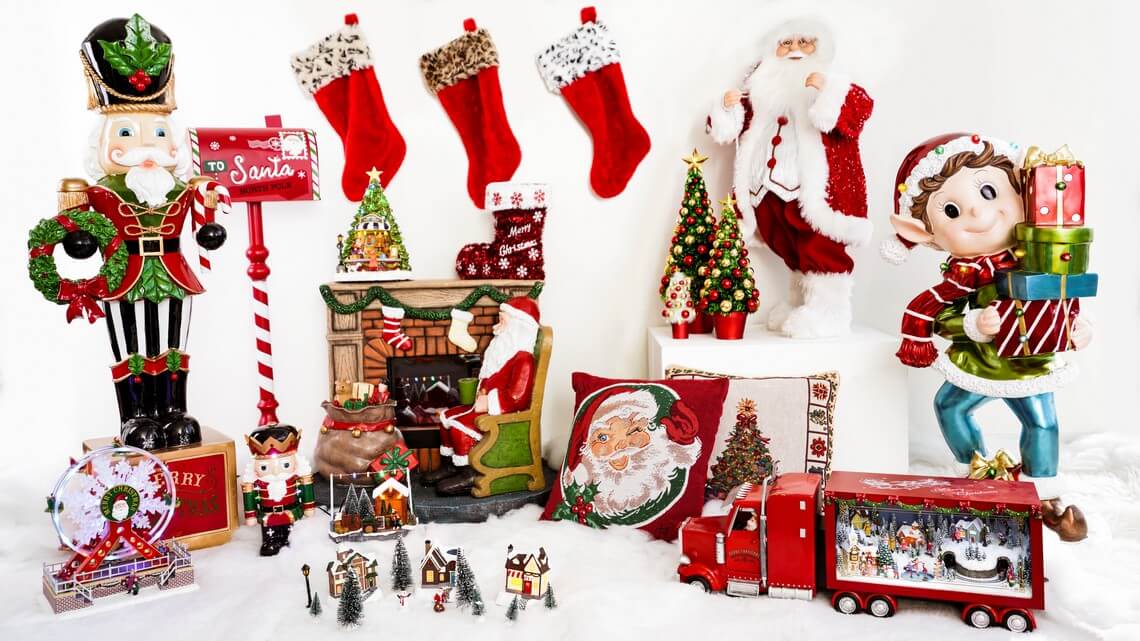 Coca-Cola Christmas
Christmas colors immediately bring reds, greens and whites to mind. Everything you need to create Santa's workshop – including the elves! The scene is set with life-size pieces like Santa's throne, Santa's mailbox and animated watersnowing classic lanterns. Unique pieces including animated ferris wheels, Christmas trains and trucks. Detailed collector's items give the finishing touch to this classic Christmas color theme. Add playful socks and fun Christmas-themed pillows to complete the look!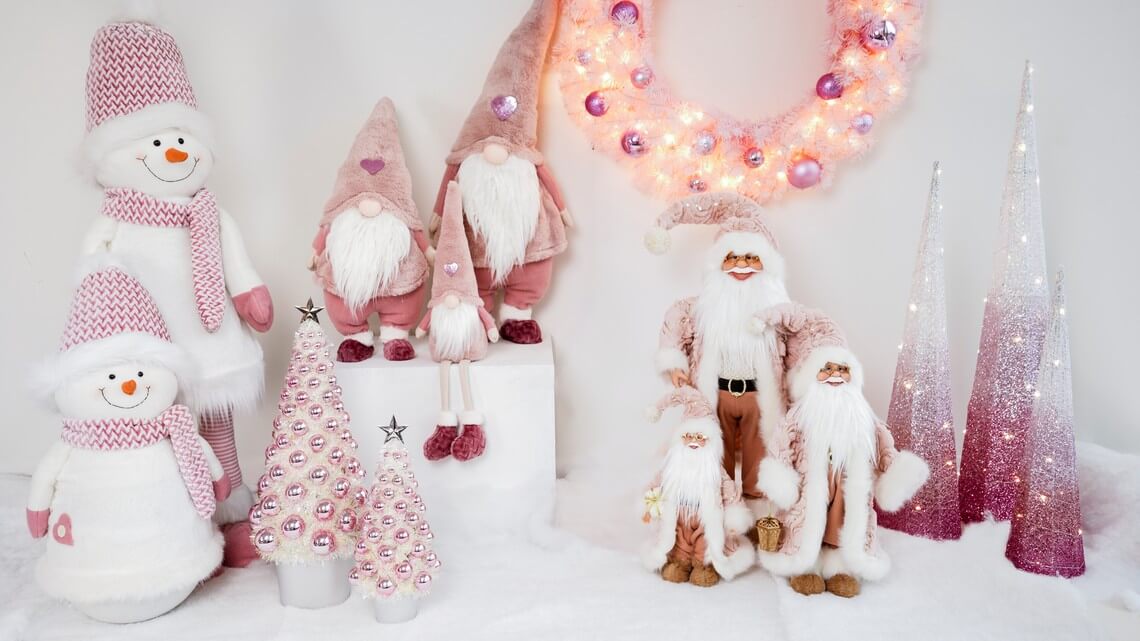 Pink Christmas
Who says Christmas decor can't be original? Create the prettiest Christmas with our delicate blush pink collection of angels, unique ballerina's, pink trees, wreaths and baubles. These pieces will certainly add a touch of fun and glamour to any Christmas party!